5 reasons to visit RosUpack 2023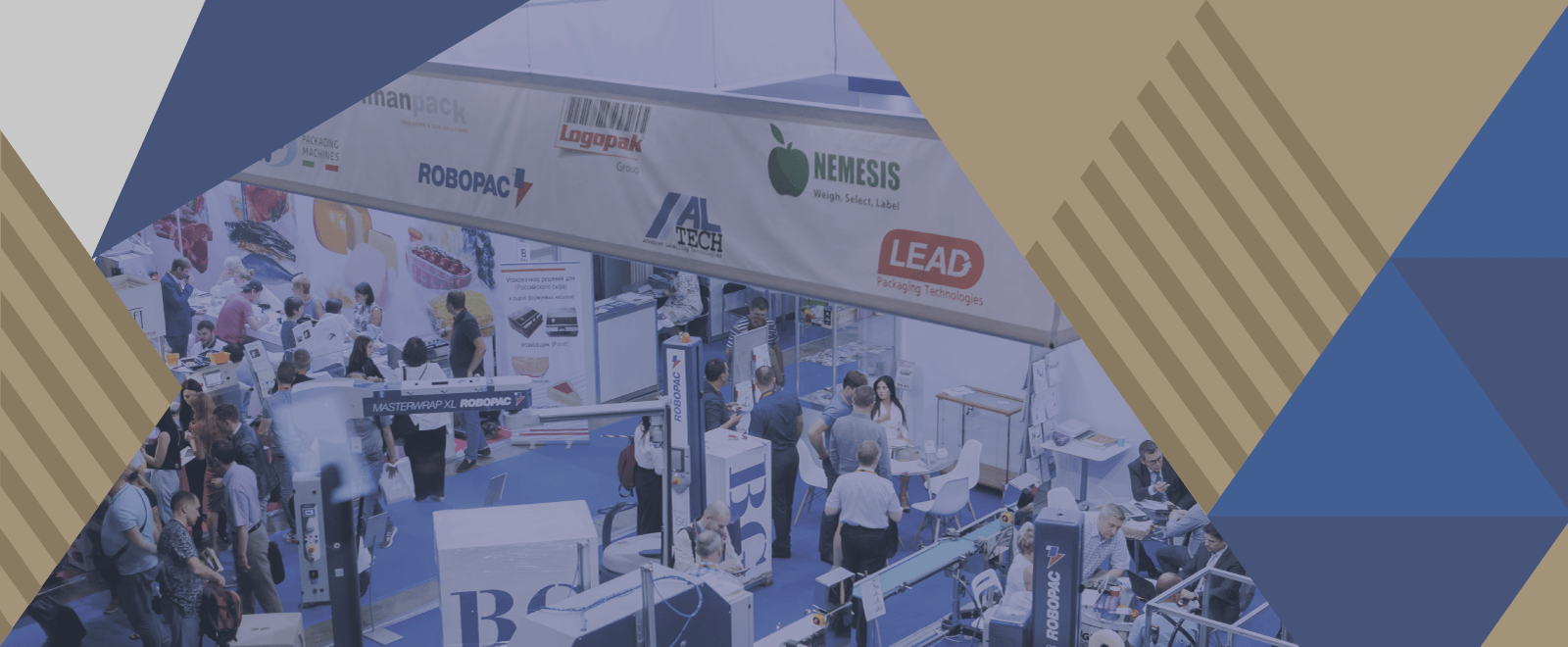 We tell you about the advantages of visiting the RosUpack 2023 international exhibition. Learn more and get a free ticket with promo code
In 4 months there will be the 27th International Exhibition of packaging industry RosUpack – the largest exhibition in Russia and Eastern Europe, introducing you to many choices of current equipment in the packaging industry, raw materials, and finished packaging products.
Among the visitors are company executives, marketing consultants, senior process engineers, and other experts involved in making purchasing decisions for their companies. They all have the opportunity to meet each other at this exhibition, which will be held 6-9 June in Crocus Expo International Exhibition Centre, and to find a long-term partnership.
What are the benefits of visiting RosUpack 2023?
More than 380 companies from Russia, China, Turkey, France, Germany, the Netherlands, Iran, Belarus, India and other states already joined the exhibition. See the list of participants here.

This year the exhibition will have a new special section «Equipment and materials for pulp and paper industry». It will present equipment, semi-finished products and materials for pulp, paper (both conventional and tissue) and cardboard production. You can find companies in the new section thanks to the special rubricator with a list of participants.

24,544 specialists from 40 countries and 79 regions of Russia visited RosUpack 2022. These figures confirm that now 9 sections of the exhibition cover all topical issues of packaging industry. In addition, RosUpack 2023 is expanding to include Hall 7 in Pavilion 2. The growing number of exhibitors on one exhibition site allows visitors to get acquainted with the whole variety of packaging and processing equipment, as well as explore the trend options of ready-made packaging, which will allow them not only to demonstrate their goods advantageously, but also to transport them safely.

No doubt, RosUpack 2023 will feature a rich three-day business program. Invited speakers will review the market of equipment, packaging materials and consumables, assess economic and political issues affecting the business, and suggest solutions to promptly overcome crisis in today's environment.

Another important event is the PART Award, an annual international prize in the field of packaging design and production. Thanks to this, companies can demonstrate why their packaging is the answer to all the needs of the audience. In addition, the winning participants will be awarded the status of a leader in the packaging industry, which will allow them to strengthen their positions in the opinion of customers and partners.
Registration for RosUpack 2023 is already open, and you can get a free ticket with a special promo code. The exhibition will be held 6-9 June 2023 at Crocus Expo International Exhibition Centre. We look forward to your visit.
Get a free ticket for RosUpack 2023 using ru23NEWS promo code