RosUpack visitors – Who are they? Where? And what are they like?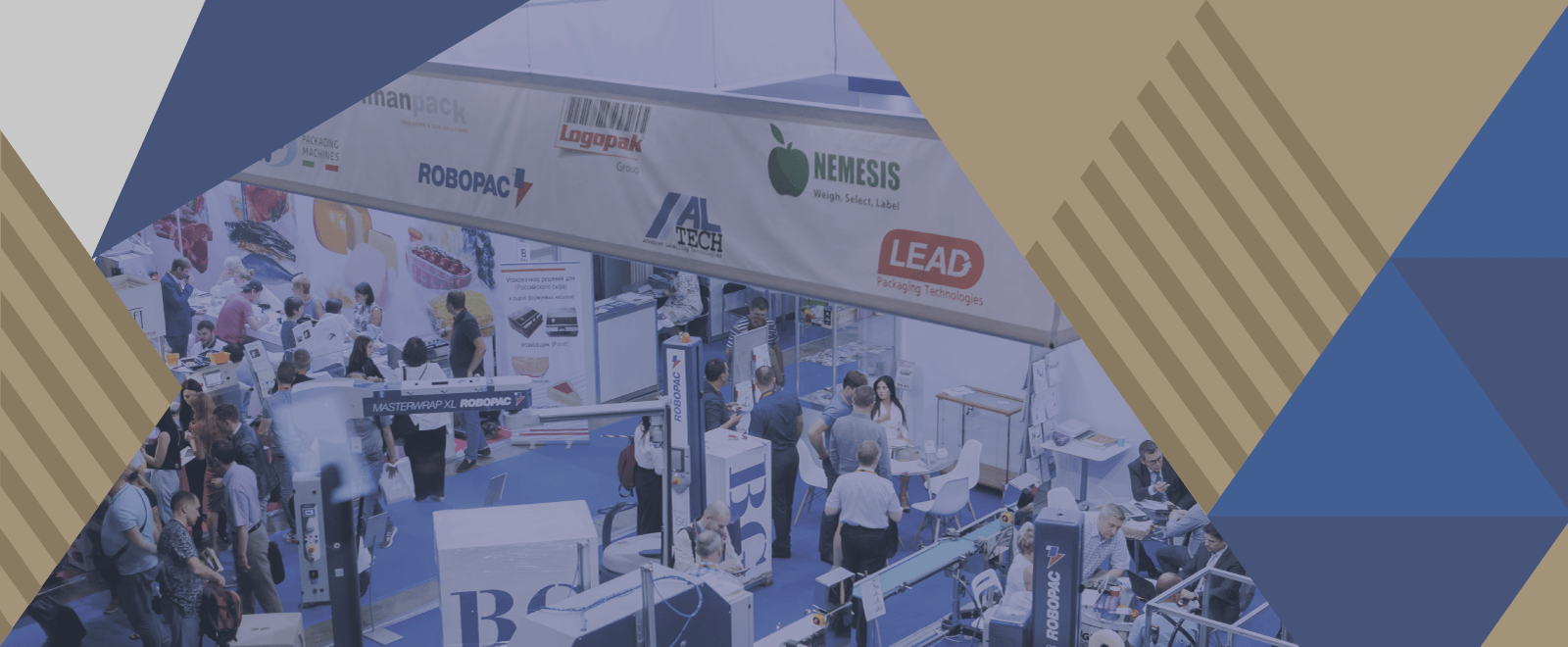 Explore the business profile of 30,000+ unique visitors to the exhibition.
The Russian packaging industry market has undergone multiple changes in recent years, from various sanctions to global changes in partners and supply chains around the world. However, there are several preconditions for market growth today: government support for packaging equipment manufacturers and RosUpack exhibitors, tax incentives, as well as the growing number of qualified specialists ready to join promising projects. The RosUpack exhibition allows you to track changes and the latest developments in the industry and transform your business in a rapidly changing environment.
For more than 27 years RosUpack, the international exhibition of the packaging industry, has been a key venue for new business contacts, effective decision-making and exchange of expertise among industry representatives.
In 2023, RosUpack was visited by 30,474 experts, which is a record number during the 27 years of holding the exhibition! Tens of thousands of targeted visitors from 79 regions of the Russian Federation and 51 countries gathered in one place to find the required materials and equipment there.
Industry professionals at RosUpack
Every year the exhibition is visited by managers, business owners, commercial directors, marketers and senior technologists of various companies: food and beverage production, pharmaceuticals, non-food consumer and industrial goods, wholesale and retail trade enterprises.
In 2023, the majority of visitors were related to wholesale and retail trade (4,411).
Also, the highest interest in the equipment and technologies presented at the exhibition was shown by the visitors involved in the following areas:
They looked for the solutions and technologies essential for their work and business at the exhibition site.
Most of the visitors to RosUpack are managers and business owners
Not only specialists with significant work experience visit the exhibition. Most of the visitors to RosUpack 2023 (over 60%) are company managers/owners, deputy managers or heads of departments/groups.
Business negotiations at the exhibition are effective — 61% of RosUpack visitors are involved in making purchasing decisions for their companies.
Thousands of visitors sign contracts following the exhibition
According to 2023 survey data, over 20,000 specialists (68%) attended the exhibition to find new products and services, and over 40% planned to purchase equipment and materials for their companies.
Besides, 34% of company representatives had a procurement budget of more than 50 million rubles.
The top three most in-demand equipment items included:
packaging equipment (13,752),
ready packaging (13,069),
packaging materials (11,511).
Next, the visitors' product interest split into areas such as:
Labelling (8,345)
Raw materials and consumables for packaging and labelling (7,480)
Labelling and marking equipment (6,909)
Corrugated packaging equipment (5,768)
Polymer packaging manufacturing equipment (4,475)
Warehouse equipment and storage systems (3,684)
Equipment and materials for the pulp & paper industry (2,713)
Packaging industry professionals see RosUpack as an opportunity to purchase everything they need at one location. As a result, 56% of visitors found new suppliers and business partners in 2023.
Get in touch with your target audience at RosUpack 2024 – exhibit with your own stand!
BOOK A STAND NOW