RosUpack 2023: Change in the Demand of Industry Professionals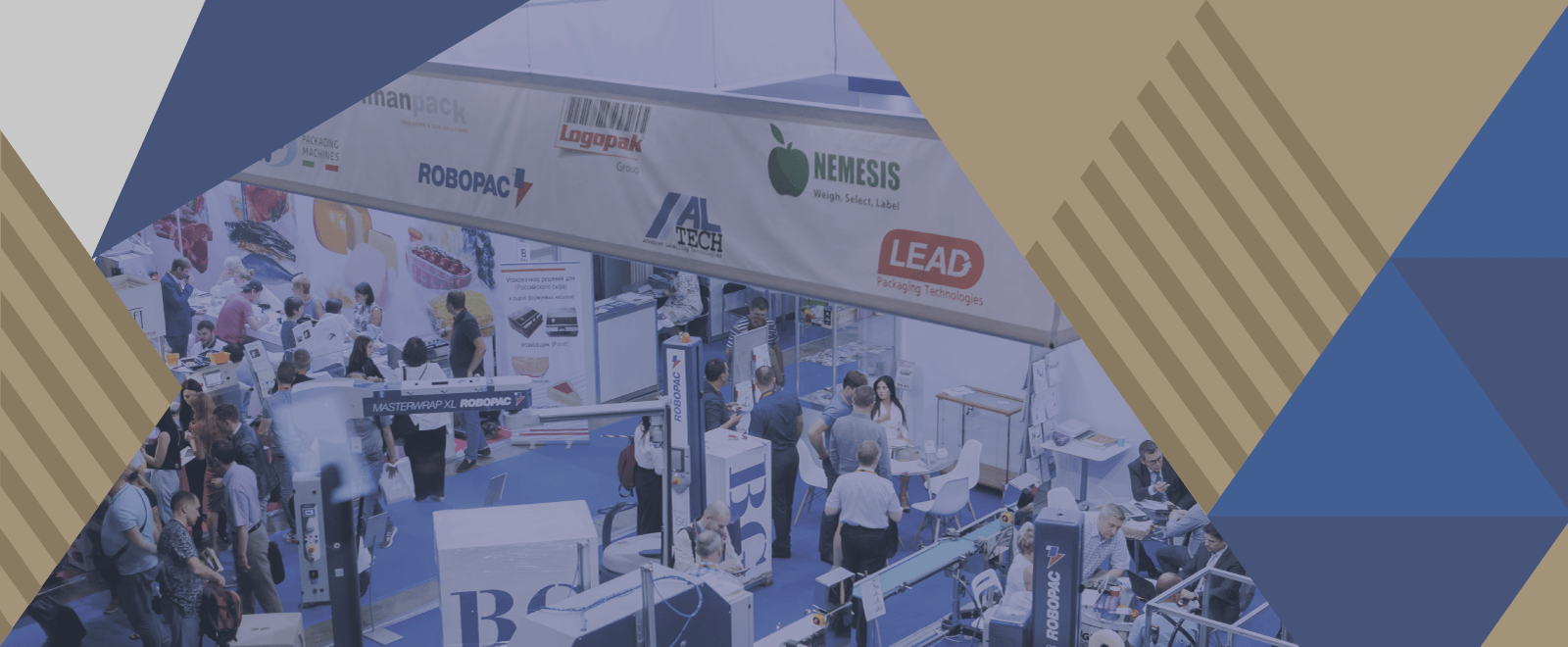 Complete information about the product-related interest of visitors to RosUpack, Russia's largest packaging industry exhibition.
Every year the exhibition is visited by a professional audience of representatives from various industries – pharmaceutical, packaging, food, cosmetics and many others. All of them are looking for packaging solutions for their products or for packaging production machinery.
In 2023 RosUpack was attended by 30,474 unique specialists from 79 regions of Russia and 51 countries, among them:
Business owners
Deputy Managers
Department Managers
Managers, production engineers, marketing professionals and other specialists
82% of visitors came to the exhibition in search of new equipment and with the intention to acquire products / services after the show.
Let's analyse how the demand of industry professionals has changed at this year's event.
What kind of equipment was displayed in the exhibition sections?
RosUpack exhibition includes 9 sectors, 5 of which cover the full range of packaging production equipment.
What categories of equipment were exhibited in 2023?
Packaging machinery,
Packaging production machinery,
Warehousing systems,
Packaging recycling machinery & equipment,
Equipment and materials for pulp and paper industry.
What products attracted the most interest at RosUpack 2023?
As compared to 2022, the product-related interest of visitors has changed, the focus has shifted to the top three most sought-after products:
Packaging machinery (13,752),
Finished packaging (13,069),
Packaging materials (11,511).
Next in popularity are:
According to RosUpack 2023 statistics, the highest interest in the equipment and technologies displayed at the exhibition was shown by the visitors involved in the following areas:
Due to the engagement of the participants and the comprehensive exposition, visitor satisfaction remained high:
82% came to the exhibition to find manufacturers and suppliers;
74% are heads of companies, departments and their deputies;
79% visit only RosUpack, leaving aside other similar exhibitions;
84% plan to attend exhibitions in 2024.
Join RosUpack, the 28th International Exhibition for The Packaging Industry, to connect with new partners, find prospective customers and demonstrate new technologies and equipment to your target audience for industry development.
Get in touch with your target audience at RosUpack 2024 – exhibit with your own stand!
BOOK A STAND