Participate in RosUpack 2024 and Avail of Opportunities to Develop your Business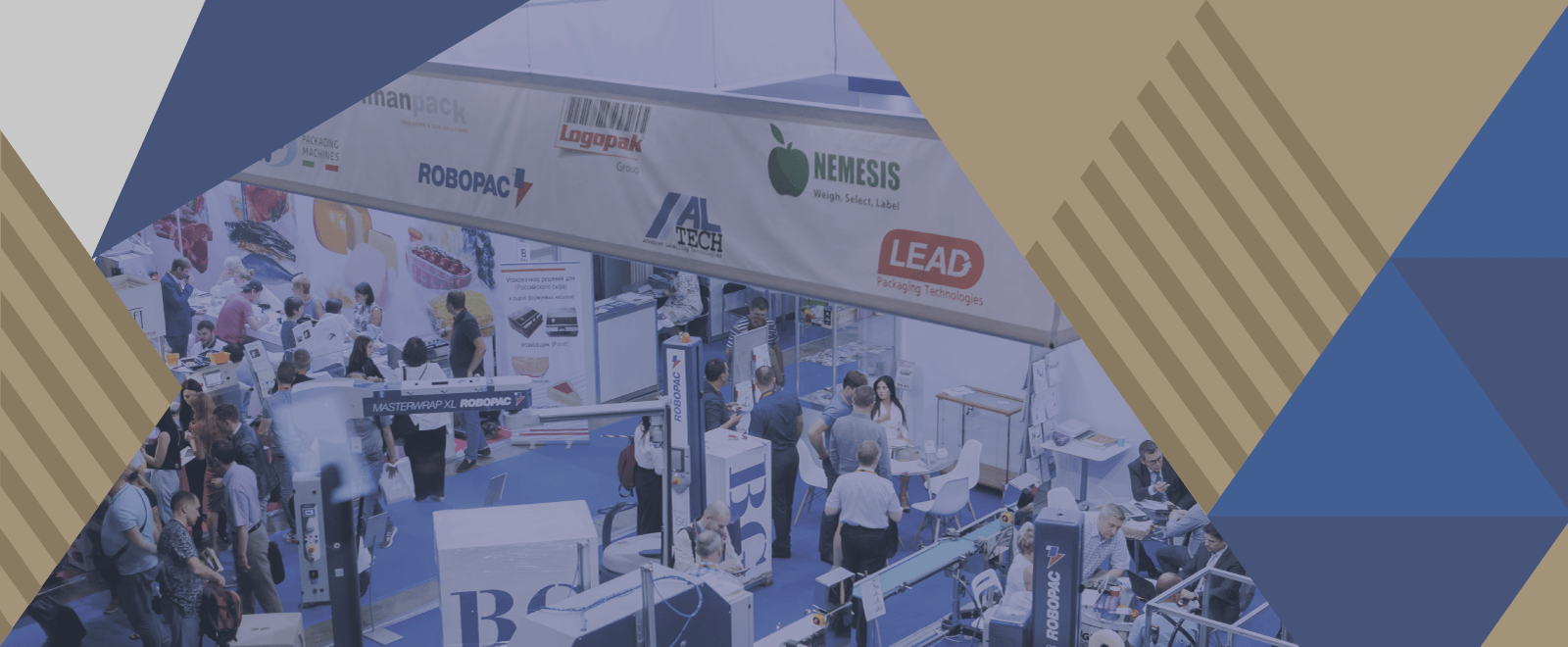 New customers, efficient sales and useful business contacts at RosUpack 2024.
The RosUpack exhibition affords its participants a number of opportunities to develop their business and to expand their geographic footprint. From experts to business owners, everyone has the opportunity to visit the exhibition and choose manufacturers and suppliers of equipment, finished packaging, raw and consumable materials and many other things.
Every year, the exhibition is visited by more than 30.5 thousand professionals from all branches of the economy who are looking for business solutions. This means it is you that they need.
Participating in RosUpack 2024, your company will be able to solve several important business tasks at once.
Firstly, to find new customers and business partners
Every year, the exhibition is visited by dozens of thousands of industry experts seeking for new contractors and partners. In 2023, RosUpack was visited by 30,474 experts, which is a record number during the 27 years of holding the exhibition! If you participate in the exhibition with your stand, you will not have to search for new customers. Your customers will find you.
The exhibition visitors are managers, business owners, chief commercial officers, marketing experts and senior process men of companies operating in various business areas.
According to statistics, the majority of visitors operated in such business areas as:
wholesale and retail trade (4,411 persons),
food and beverage industry (4 377 persons),
finished packaging manufacturing/supply (4 078 persons).
By results of a survey of RosUpack 2023 participants, 92% found new customers and partners at the exhibition, 76% were satisfied with the number and quality of visitors and were willing to recommend their workmates to participate in the exhibition.
Secondly, new geographic footprints in the market and audiences from regions and other countries
Participation in the industry exhibition enables businesses of any level to find their target audience and to expand their market reach. Regardless of their output, all standholders have the opportunity to show their equipment and materials to a wide range of experts.
In 2023, visitors from 79 regions of Russia and 51 countries took part in the exhibition. It's worth noting that 79% of visitors of exhibitions focusing on similar areas in Russia visit RosUpack and Printech only.
82% of guests found their new manufacturers and suppliers at the exhibition;
42% of visitors signed direct procurement contracts.
Thirdly, actual opinions of the target audience on your product
The RosUpack participants show their products and latest offers in 9 sections on an exhibition area of more than 35 thousand m2! In 2023, the items on display were shown at 5 exhibition halls. In addition, items were displayed outdoors.
Thanks to the great number of items on display and stands of hundreds of participants at RosUpack 2023, the target audience of all product groups increased. The three most popular were:
packaging equipment (13,752),
finished packaging (13,069),
packaging materials (11,511).
Fourthly, direct negotiations with company managers
61% of experts who visit the exhibition bear on decisions on product purchasing, and more than 50% hold senior positions, which enables the participants to establish long-term relations with their partners on the site.
In 2023, 34% of the visitors estimated the quantity purchased by their company on an annual basis to be over RUB 50 mln! Don't miss your chance to find solvent customers that need your product.
Fifthly, to declare yourself and to see your competitors
The industry is constantly evolving, as all of its representatives are. Competitive analysis is a good tool to strengthen your position in the market and meet customer expectations.
Companies from China, India, Turkey, Canada, Belarus, France, Germany and many other countries participated in RosUpack 2023.
For the full list of participants, please see.
The presence of various market players at one and the same exhibition site enables its participants not only to review the range of their competitors' products, but also to evaluate their own opportunities to further develop their business.
Get in touch with your target audience at RosUpack 2024 – exhibit with your own unique stand!
BOOK A STAND