Visit RosUpack 2024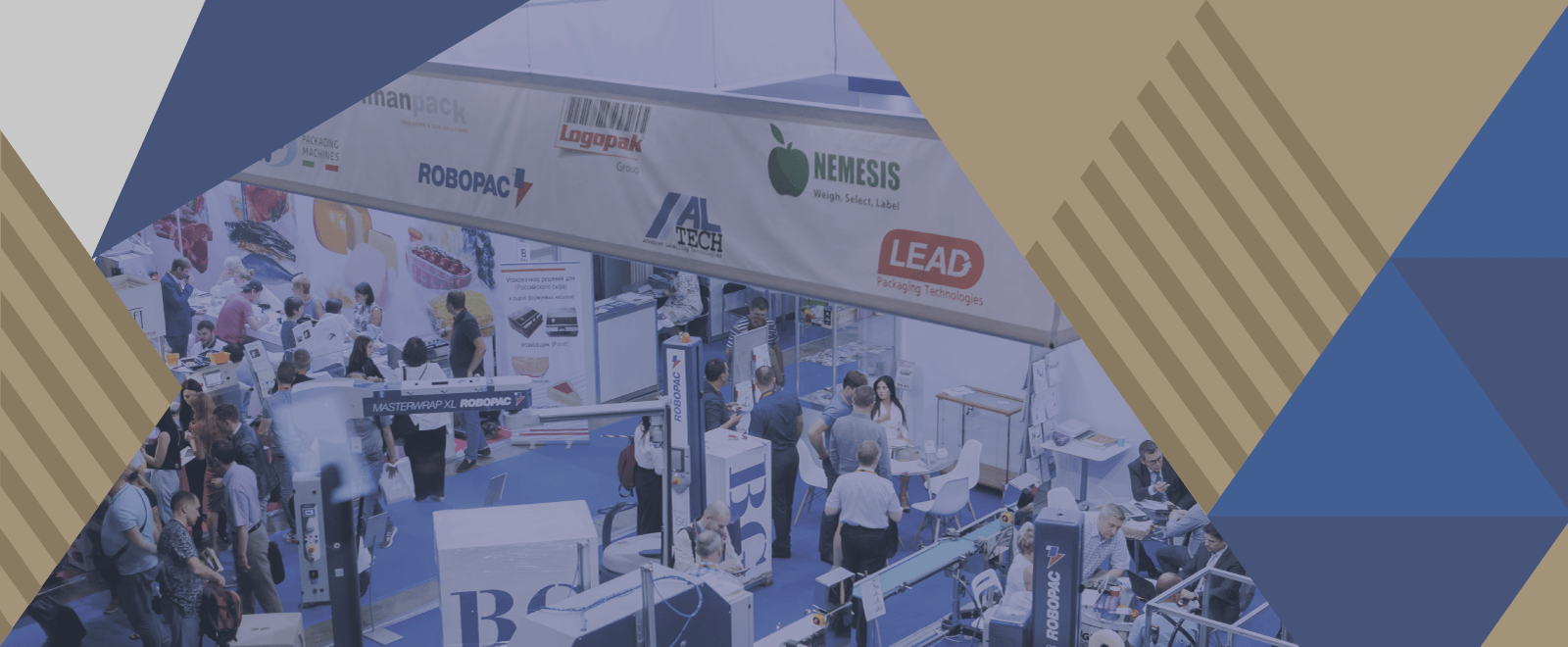 ATTEND ROSUPACK
18-21 June 2024

Crocus Expo, Pavilion 3, Moscow
RosUpack features manufacturers and suppliers of packaging equipment, ready packaging and labelling, packaging materials, raw materials and equipment, and warehousing systems from Russia and across the world.
2022 exhibitors:
418 manufactures from 18 countries of the world and 51 Russian regions
2022 visitors:
24 544 industry professionals from 40 countries, 79 Russian regions
2021 exhibitors:
421 manufactures from 25 countries of the world, 83 newcomers, 28 Turkish companies
2021 visitors:
20 467 industry professionals from 48 countries, 79 Russian regions
Looking for new products, equipment or suppliers? Here's why RosUpack is the place to be
Discover Russia's most extensive range of packaging products - more than 400 manufacturers and suppliers under one roof.
Compare the very best products and offerings in terms of quality and price point including packaging and wrapping machines, filling, dosing, covering, printing and other equipment, ready and bulk packaging, labels, raw and expendable materials, and much more.
Watch demonstrations of equipment in action.
Discover solutions for a range of different industries including food and non-food manufactoring, wholesale and retail companies, medicine and chemical manufactoring and many more.
Attend a packed business programme featuring international specialists and experts - topics include the most pressing industry issues, from raw materials and production technologies to branding and sustainable packaging design.
Find new packaging solutions for your business needs.
RosUpack Exposition
Packaging machinery
Packaging equipment
Filling machines
Exposition "Equipment and Materials for the Pulp and Paper industry"
Equipment and accessories
Raw materials and chemicals
Packaging production machinery
Machines for packaging production
Machines for packaging decoration
Ready Packaging & Labelling
Packaging for food and drinks
Packaging for cosmetics & pharmaceuticals
Warehousing systems
Pallets, tapes, sacks, transportation boxes
Palletisers, pallet strapping machines, warehousing equipment
Raw & Expendable Materials
Composition materials
Varnishes Inks and glues
Transportation packaging
Rigid, soft packaging
Returnable packaging
Packaging Recycling Machinery & Equipment
Packaging recycling machinery and equipment
Sorting equipment
POS materials
Advertising packaging, materials, constructions
Branded equipment